T R Jones & Sons distribute a range of fuels to homes and businesses, from 350 litres up to 37000 litres and anything in between. We offer the following products:
Home Heating Oils
TRJ Thermo 28
TRJ Thermo 28, is standard Kerosene 28 second heating oil, offering reliable, cost effective heating. Complies with BS2869 class C2.
TRJ Thermo Premium 28
TRJ Thermo Premium 28 is the advanced premium Kerosene developed with a special additive to offer improved performance over regular Kerosene. TRJ Thermo Premium 28's additive package results in a cleaner burning fuel, reducing deposit build up in your boiler as well as fewer deposits in your oil storage tank and filters. A special corrosion inhibitor also helps to maintain the metal parts of your system. The net result is improved fuel efficiency and less maintenance needs, improving the efficiency of your whole heating system. Not only that, TRJ Thermo Premium 28 contains a reodourant to give the fuel a pleasantly neutral smell. TRJ Thermo Premium 28 is also recommended for holiday home heating systems, where the fuel may remain in the tank unused for extended periods of time.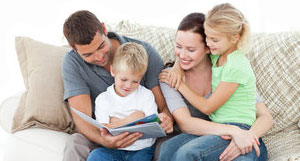 TRJ Homeglow 35
Older boilers may run on Gas Oil (commonly known as Red Diesel). TRJ Homeglow 35 is a heavier grade of product than Kerosene and will provide an excellent fuel for such equipment.
Agricultural Fuels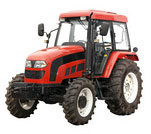 T R Jones & Sons have long been serving the Anglesey farming community, developing an excellent understanding of farming fuel needs and building firm friendships along the way. T R Jones & Sons' fast and reliable service is renowned throughout the island and increasingly into the Bangor and Caernarfon areas.
We supply Agricultural Gas Oil, Ultra Low Sulphur Diesel and of course Kerosene alongside our full range of agricultural lubricants and greases.
Marine, Commercial and Industrial Fuels
T R Jones & Sons offer bulk fuel supplies of Gas Oil and Ultra Low Sulphur Diesel for all commercial operations. We can accomodate both small tanker drops as well as full artic loads. Please give us a call with your requirements.
To find out more details, or to place an order, please contact us.
​